NEW PATIENTS PLEASE CALL 256-229-2446
A message from Joe…
You can help Joe's Pharmacy stay open!
Community pharmacies and their staff have always been your closest and most available health care professionals. And during this crisis, they will continue in that role. Joe's Pharmacy will remain open to make sure patients get the medications and health advice they need. That's the reason most pharmacists chose their career -- they want to help patients. But that means that all those who work in the pharmacy risk exposure to contagious diseases every day. Pharmacy personnel can't "socially distance" themselves from their patients very easily.
And there's little in the way of protective equipment. Facemasks (only recommended for close contact with an infected person) aren't even available. Hand sanitizers are in short supply or unavailable. So, your trusted pharmacy professionals are putting themselves on the line for you every day.
Many of you will find yourselves in a pharmacy at some point during this world-wide crisis. You may need prescription or non-prescription medications for chronic health problem or to treat an acute illness, like COVID-19. Please consider your health, the health of other customers, and the health of your hardworking pharmacy professionals.
Here's what you can do:
Check ahead to make sure your prescription is ready for pickup. There's no reason to stand in line with others if when you get to the counter it's not even ready yet. Use your pharmacy's app or website if you can to limit the number of phone calls the busy staff needs to answer. But use the phone if you need to -- better to check ahead than stand in line needlessly.
Use our drive thru. Though you may have to pass a credit card or cash to the staff member, the contact will be much more limited than standing in line inside the pharmacy. All equipment is sanitized after each use.
Please don't go into the pharmacy if you're not feeling well. Please ask a friend to pick up your item for you.
Please don't go into the pharmacy if you're at higher risk of serious illness from COVID-19. Other people waiting at the pharmacy counter may have been exposed to the new coronavirus, so ask a friend to help out.
Call for a refill several days before you're going to run out of medicine. Give your pharmacy professionals time to deal with insurance issues, prescription renewals, or ordering more of the medicine if needed.
Ask your pharmacist if your insurance will cover a 90-day supply during this crisis. Some insurance companies are allowing exceptions so that people don't have to go out so often.
Let's make sure everyone stays as healthy as possible during this time of crisis, including your pharmacy professionals. They want to be there to serve you, but they can only do it if we all help them stay healthy.
In good health,
Sign Up For Our Newsletter
Stay up to speed with our latest promotions, special deals, and announcements by signing up for the free Joe's Pharmacy newsletter.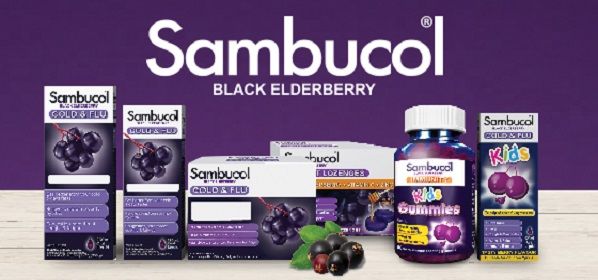 Immune System Support
Sambucol is a great tasting food supplement packed with black elderberries. Black elderberries also contains Vitamin C and Zinc, which are well known for their ability to support the immune system. Sambucol is made from black elderberries which have twice the natural antioxidant capacity of blueberries and more than 50% the overall antioxidant capability of cranberries. Antioxidants strengthen the immune system by helping neutralize the harmful effect of free radicals.
A valuable addition for cough and cold season.
Joe's Pharmacy Mission Statement
Our value is measured in you, the customer, our neighbor. We are committed to providing fast service, affordable prices, and expertise second to none. We are value close to home.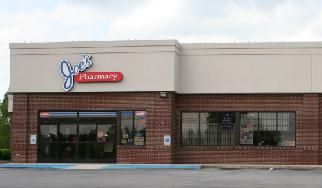 About Joe's Pharmacy
Joe's Pharmacy opened its doors on May 9th, 2006. We strive to provide the best in customer service and community involvement. The pharmacy has sponsored numerous little league teams as well as being a partner in education with Creekside Elementary School. With fast, convenient and personalized care and a tie to the Harvest community, Joe's Pharmacy IS your local neighborhood pharmacy!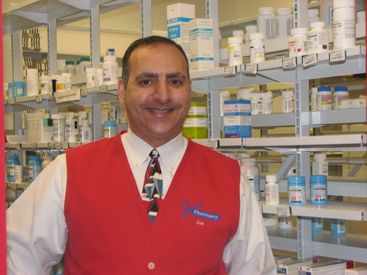 Meet Your Pharmacist
Joe Shunnarah, RPh
Graduated from Samford University
Serving the communities of Harvest and all surrounding areas for more than 15 years
Prides himself in convenient and friendly customer service
Thought of the Day
"Don't Count The Days:
Make The Days Count"

Reminders
Set reminders to take your medications.

Refill On-The-Go
Refill your medications 24/7 without logging in.

User Profiles
Safely store and manage your list of prescriptions.

Delivery Options
Request a refill and delivery with a single click.