NEW PATIENTS PLEASE CALL 256-229-2446
A message from Joe…
You can help Joe's Pharmacy stay open!
Our pharmacy is open and here to serve the community. In both normal times and times of crisis, we provide more than just medications; we are one of the first sources of accurate information and support. My staff and I will continue to handle this crisis head-on, and we have no intention of doing otherwise. Despite the uncertainties, my team and I come into work every day because this community is what is important. However, every day I question whether I have thought of everything we can do to help. We have worked tirelessly to find comfortable coverings, protective wear, sanitizers, and disinfectants to keep us all safe. We are constantly cleaning, sanitizing, re-stocking, and staying up-to-date with the evolving CDC guidelines, and I have full faith in the community to follow these guidelines and in my team to be there for our patients.
My newest concern is when flu season and COVID-19 will collide. For months, health experts have urged the public to wear masks, wash their hands and socially distance. As the flu season approaches, those practices have never been more crucial. Depending on whether people heed this advice, the U.S. could either see a record drop in cases or a dangerous viral storm. There is concern about the flu overlapping with COVID-19. We are hoping measures for COVID-19 will reduce flu transmission, but that is not guaranteed. This could be devastating for the healthcare system, but there are measures that could prevent it. The most important: getting a flu shot as soon as possible. Supplies will diminish quickly. While doctors are unsure about what exactly the next few months will bring, extra precaution is warranted. Wash your hands, use hand sanitizer, wear your mask and social distance.
Normally, our drive-thru is for available for prescription pick-up and drop-off only, but we have opened it as an alternative to all in-store shopping in hopes to reduce COVID-19 transmission. As we enter a flu season coinciding with the COVID-19 pandemic, people are more wary of the unknown. Are my symptoms from the flu or could it be COVID-19? Am I putting at-risk people in even greater danger by not contributing to safety measures? Young, healthy people typically may not prioritize getting a flu shot, while some fear going out to get the flu shot may expose them to COVID-19. Compared to provider waiting rooms, pharmacies offer a quick option that will get you in and out with minimal wait times.
Joe's Pharmacy will continue to be on the front lines with and for you. Stay safe and wash your hands.
In good health,
Sign Up For Our Newsletter
Stay up to speed with our latest promotions, special deals, and announcements by signing up for the free Joe's Pharmacy newsletter.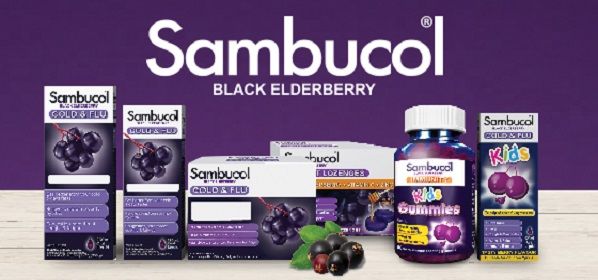 Immune System Support
Sambucol is a great tasting food supplement packed with black elderberries. Black elderberries also contains Vitamin C and Zinc, which are well known for their ability to support the immune system. Sambucol is made from black elderberries which have twice the natural antioxidant capacity of blueberries and more than 50% the overall antioxidant capability of cranberries. Antioxidants strengthen the immune system by helping neutralize the harmful effect of free radicals.
A valuable addition for cough and cold season.
Joe's Pharmacy Mission Statement
Our value is measured in you, the customer, our neighbor. We are committed to providing fast service, affordable prices, and expertise second to none. We are value close to home.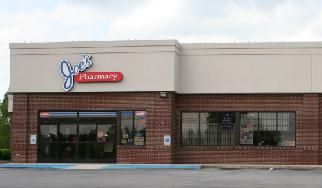 About Joe's Pharmacy
Joe's Pharmacy opened its doors on May 9th, 2006. We strive to provide the best in customer service and community involvement. The pharmacy has sponsored numerous little league teams as well as being a partner in education with Creekside Elementary School. With fast, convenient and personalized care and a tie to the Harvest community, Joe's Pharmacy IS your local neighborhood pharmacy!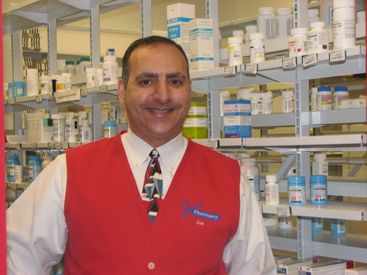 Meet Your Pharmacist
Joe Shunnarah, RPh
Graduated from Samford University
Serving the communities of Harvest and all surrounding areas for more than 15 years
Prides himself in convenient and friendly customer service
Thought of the Day
"Always follow your heart but remember to take your brain along"

Reminders
Set reminders to take your medications.

Refill On-The-Go
Refill your medications 24/7 without logging in.

User Profiles
Safely store and manage your list of prescriptions.

Delivery Options
Request a refill and delivery with a single click.